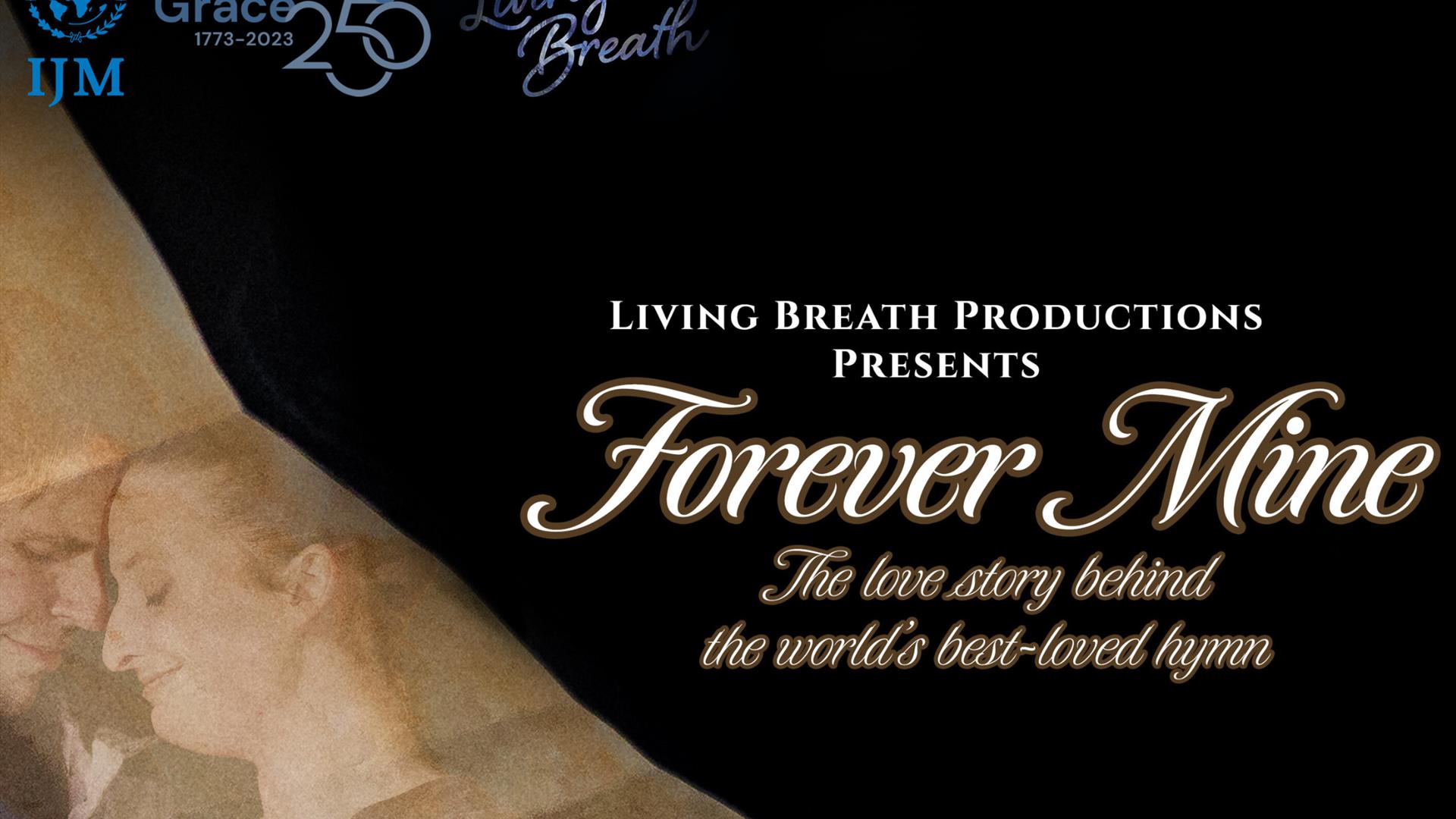 About
The Love Story behind the World's best-loved hymn.
After the phenomenal success of its debut tour in April, the original stage play Forever Mine returns to Derry /Londonderry in October with a special performance in St. Columb's Cathedral at the start of their UK tour. 2023 marks the 250th anniversary of "Amazing Grace" – one of the most recorded songs of all time, which has a historic connection with Derry and Donegal.
Forever Mine tells the dramatic story of "Amazing Grace" author John Newton. This original stage play is based on letters, diaries and historical writings, and encompasses both John Newton's dramatic transformation from slave trader to clergyman and eventual abolitionist and the passionate love story between Newton and his wife Mary (nicknamed Polly).
Shipwrecked on the shores of Lough Swilly in 1748 at the pivotal point of his life ("the hour I first believed"), John Newton then stayed in "an exceedingly good house" in Derry / Londonderry and took communion in St. Columb's cathedral.
Forever Mine looks honestly at John Newton's role in the slave trade including his continued involvement for six years after his conversion in 1748. It traces his slow journey to repentance and his later work supporting the campaign for abolition as mentor to William Wilberforce.
One powerful distinctive of this costume drama is that it elevates the lesser known voices of the abolition movement including black writer Olaudah Equiano and tells the virtually unknown story of Ukawsaw Gronniosaw (also known as James Albert) who is considered the first published African in Britain.
Forever Mine is brought to life by a stellar cast of professional actors starring Ellis Wells as John Newton, Susie Garvey-Williams as Polly Newton, Gideon Asuming as Olaudah Equiano and Christian Gerring as William Wilberforce.
What audiences had to say about Forever Mine during its debut all-Ireland tour in April:
"Excellent performance by exceptional actors. Very well done to all involved in bringing this to Kilmore cathedral."
"Better than some shows I've seen in the Lyric [theatre in Belfast]".
"Wonderful professional actors. Such clever staging – amazing really. Brilliant great night"
"A wonderful and inspiring production – brilliant acting"
"Outstanding performance!!!"
"I just want to say the show was absolutely remarkable. It was so beautifully written and performed and the stage set up was perfect too."
Book Tickets