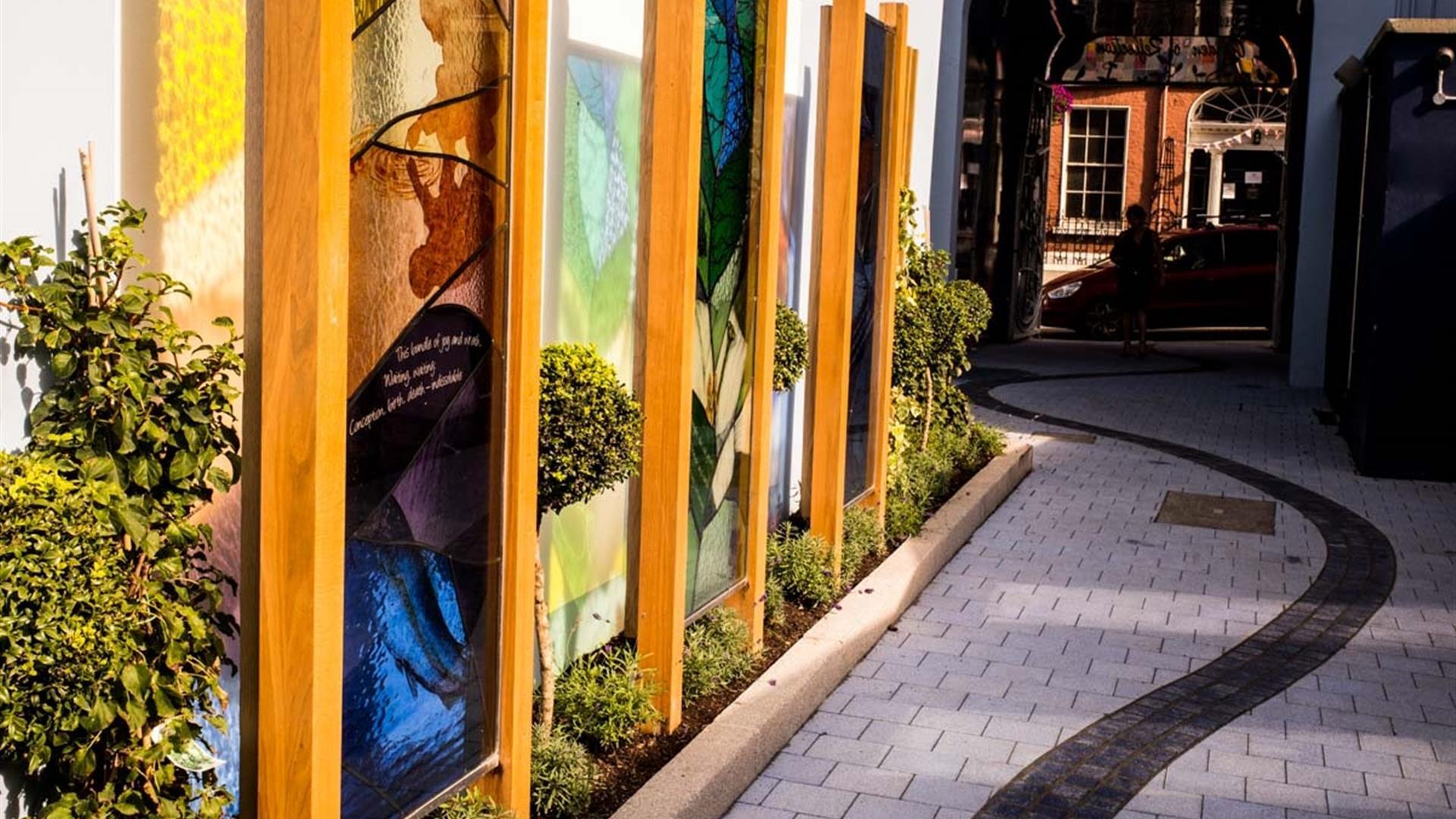 About
The City Centre Garden of Reflection project is a partnership between Inner City Trust (lead partner), Derry City Council and DiverseCity Community Partnership. The project is funded by the PEACE III Programme through the European Union's Regional Development Fund managed by the Special EU PRogrammes Body.

The project has three elements;
Development of the physical Garden of Reflection – a new shared space within the city centre of Derry/Londonderry

Lighting of the Gates of the City Walls as part of the Walled City Lighting Strategy

Delivery of a programme of events to prepare for and animate the Garden of Reflection. the programme will include a Lunchtime Events programme, visits to the city from a range of Chairs of Learning, the development of a Story Corp booth and the facilitation of a number of events at the Garden Space.
Book Tickets