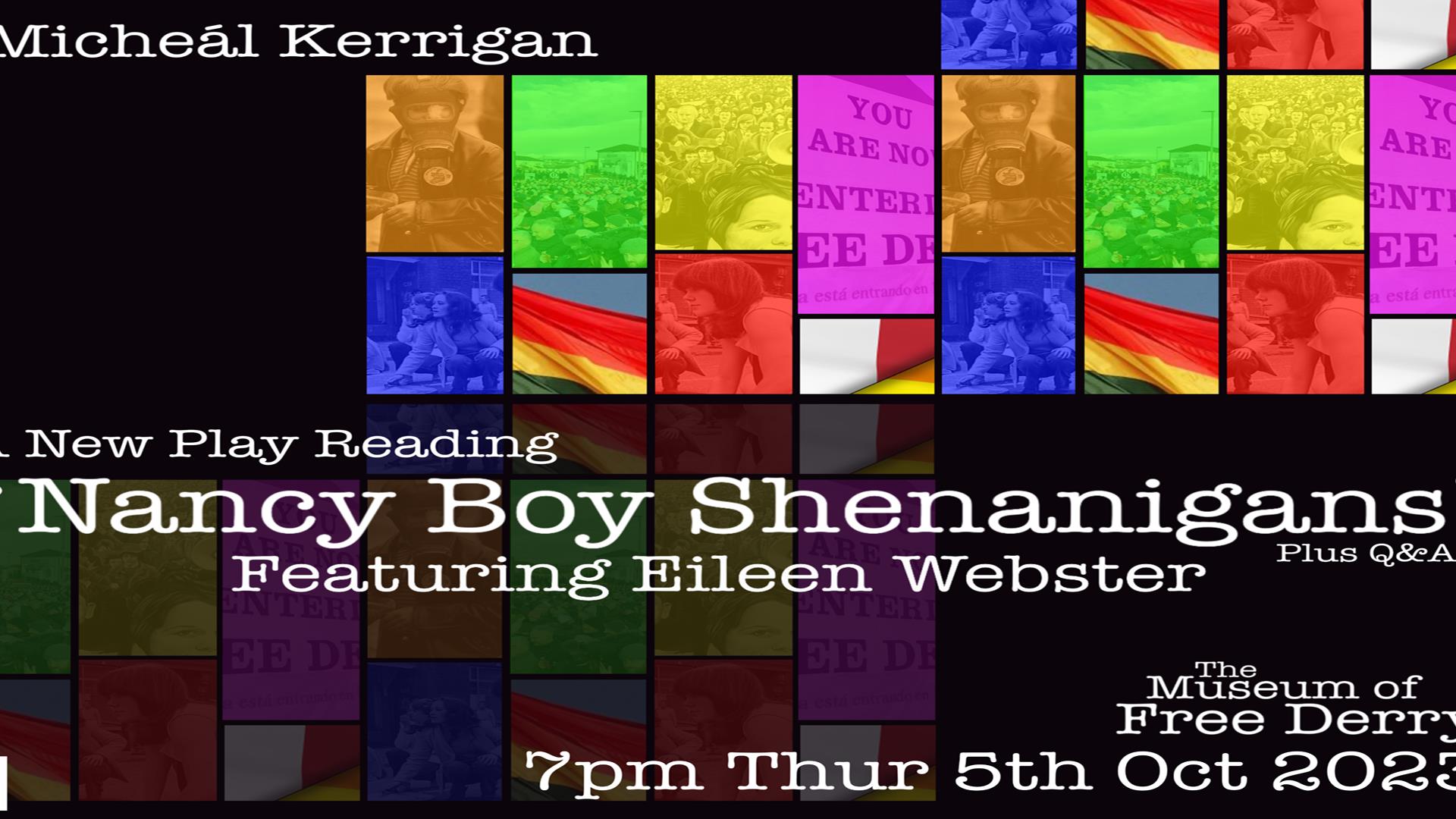 About
Nancy Boy Shenanigans, by Micheál Kerrigan.
Thursday 5th October at 7pm to 9pm, Museum of Free Derry
Acclaimed playwright Micheál Kerrigan will read extracts from his new autobiographical work Nancy Boy Shenanigans, reflecting on the development of LGBTQ+ campaigning during his lifetime. Featuring musical backing from well-known local traditional singer Eileen Webster.
This event is hosted by The Bloody Sunday Trust, a registered charity, and it relies on donations to host events and continue its work on peace-building, campaigning and educational programmes. This event is free but there is a suggested donation of £3 per ticket.
Show starts at 7pm so come early to avoid disappointment. We look forward to welcoming you on the night.
Pre-booking essential. Book your tickets here: https://www.eventbrite.ie/e/nancy-boy-shenanigans-a-new-play-reading-with-micheal-kerrigan-tickets-717704031077?utm-campaign=social&utm-content=attendeeshare&utm-medium=discovery&utm-term=listing&utm-source=cp&aff=ebdsshcopyurl
Book Tickets