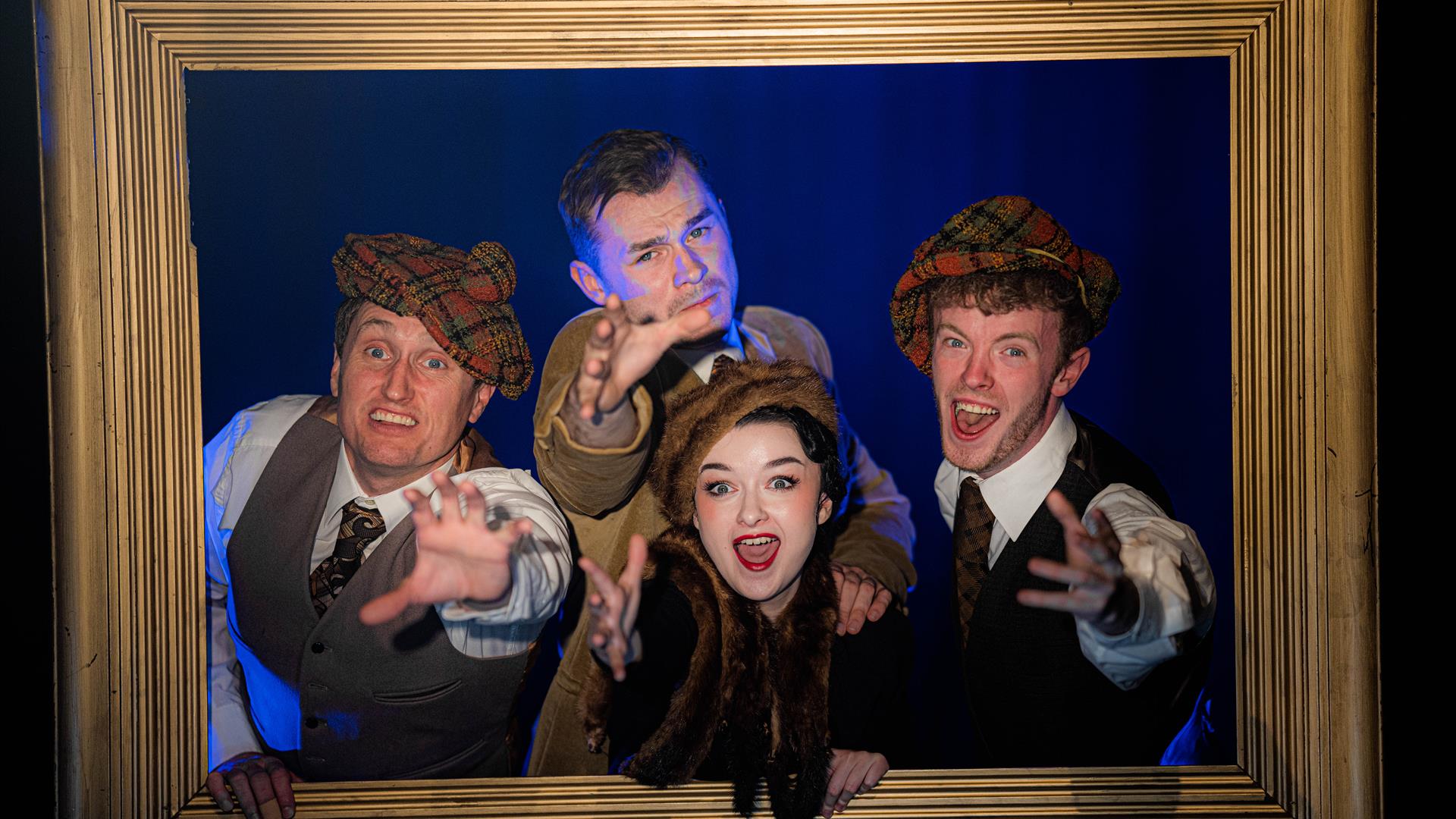 About
A wildly comic thriller by Patrick Barlow in which the entirety of Alfred Hitchcock's 1935 adventure film, The 39 Steps (with over 150 characters) is performed on stage by a cast of only 4. It's filled with dangerous femme fatales, dastardly villains, deadly assassins and lightning-fast costume changes.
Richard Hannay has a chance encounter with a mysterious female spy in foggy London town. This launches him on a cross-country mission to exonerate himself of a murder charge all while Scotland Yard's finest are on his heels in unrelenting pursuit.
Adapted by Patrick Barlow from the novel by John Buchan
Parental guidance adviced. Contains adult content.
Starring Warren McCook, Jonny Everret, Rachel Harley and Conan Hamilton.
Tickets: £20/ 2 for £39