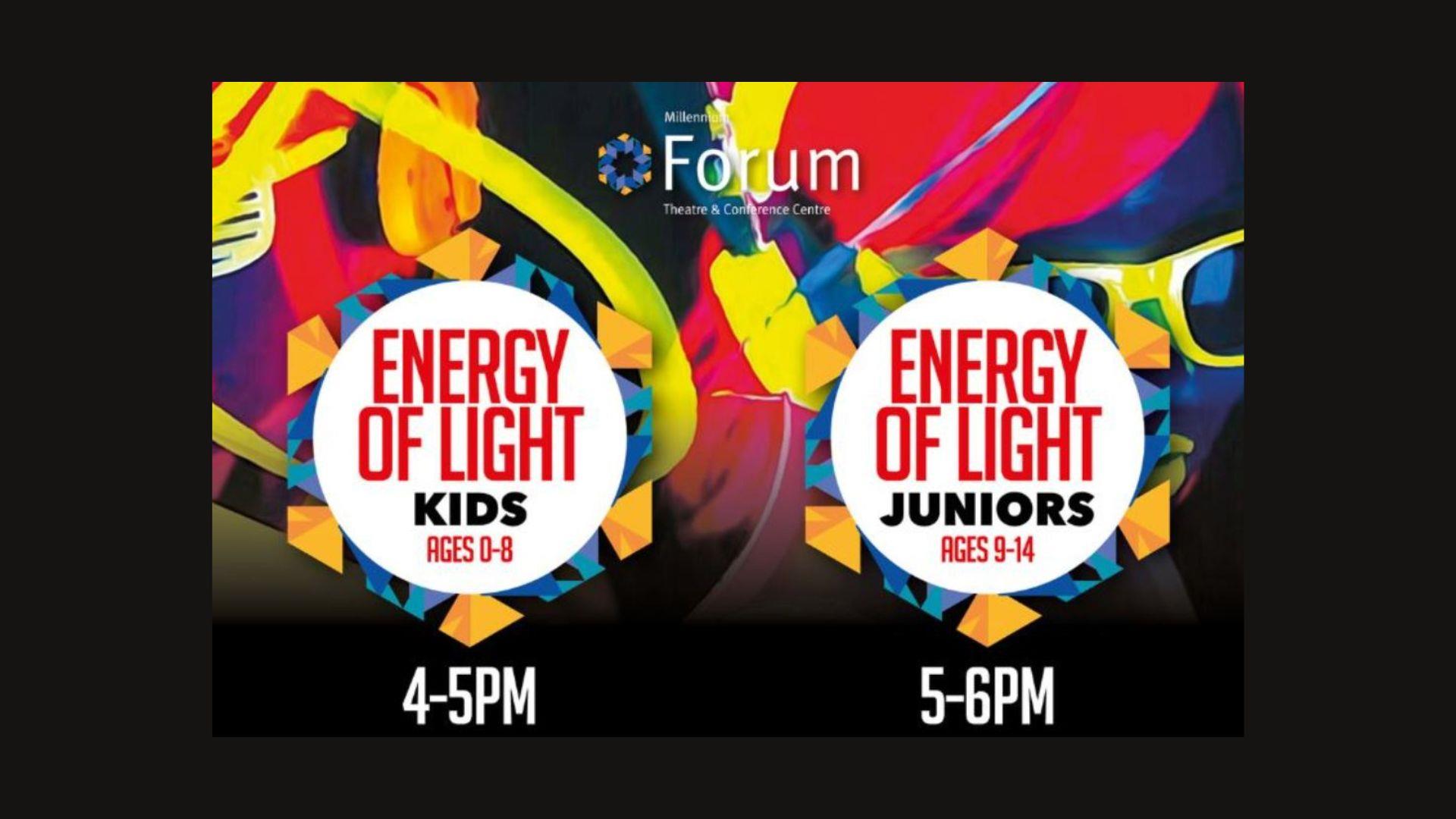 About
Following on from the success of our Energy of Light Over 15 disco, The Millennium Forum is delighted to announce our Energy of Light Sensory Disco for Kids (Ages 0 to 8 and Ages 9 to 14)!
Don't miss it each month in our Studio Theatre on Saturdays from September 2022 Kids 0-8 yrs from 4pm – 5pm.
Don't miss our Junior`s 9 -14 yrs disco straight after, once a month in our Studio Theatre on a Saturday from January 2023 from 5pm – 6pm.
Tickets are £3.00 each and parents/carer's go free. You can book by contacting our box office on 028 71264455 (option1)
Other dates for these discos are as follows and are on sale now through our box office
Saturday, 25 February 2023
Saturday, 18 March 2023
Saturday, 29 April 2023
Saturday, 27 May 2023
Saturday, 24 June 2023
Saturday, 30 September 2023
Saturday, 21 October 2023
Saturday, 25 November 2023
We hope you can support our new event and distribute the information to anyone that may be interested.
Book Tickets