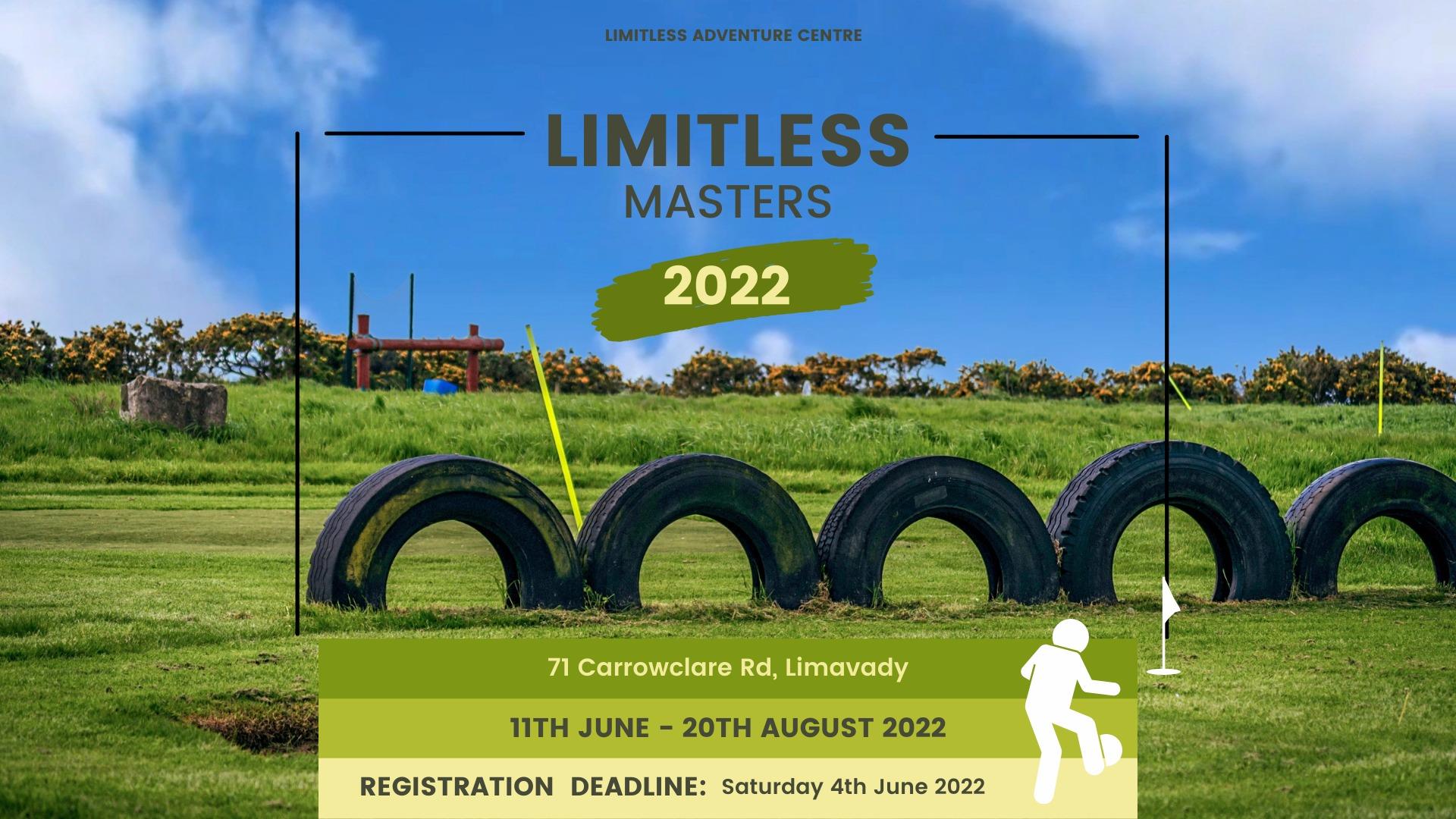 About
The Limitless Masters is thee Premier Football Golf Tournament of the Season.
Teams of 4 compete in a league-based structure, with various tables taking placed based on skill levels, from social/causal through to intermediate, and premier/pro.
Register a team of 4 "starting players" to secure your spot in the competition although each team is allowed an unlimited number of substitutions between games.
Game weeks take place on a fortnightly basis with 2 rounds played each week.
Free hot food (burgers/hot dogs) for all players on game days.
Spot prizes up for grabs throughout the tournament.
£60 deposit is required to secure your teams spot by 4th June 2022.
Full balance is required by 11th June 2022.