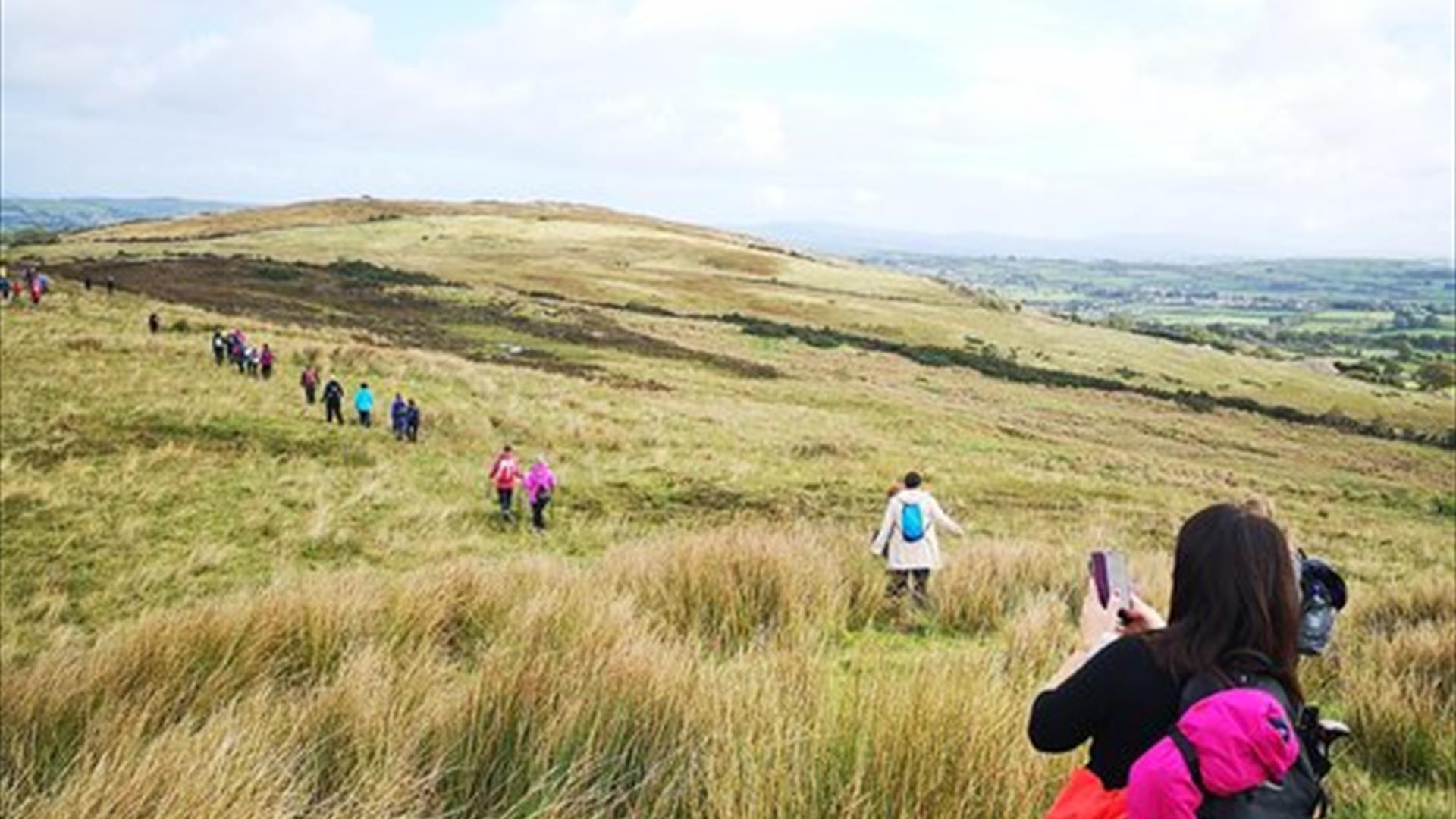 About
SPERRINS AND KILLETER WALKING FESTIVAL IS BACK!
We are delighted to announce that the Sperrins and Killeter Walking Festival is back on Saturday 17th and Sunday 18th September. Its time to get outside and enjoy the natural beauty of the Sperrins regions with a range of walks for all abilities.
Moderate: Bog Dreams Ireland's Glacial Past' Craignamaddy Loop (8-10km)
This walk follows the old track over Craignamaddy above the town of Plumbridge and loops back into the village on minor roads. It is suitable for fit people accustomed to ascents and descents and will include input from a local expert on bog-land habitats and their significance for carbon capture.
Book Tickets