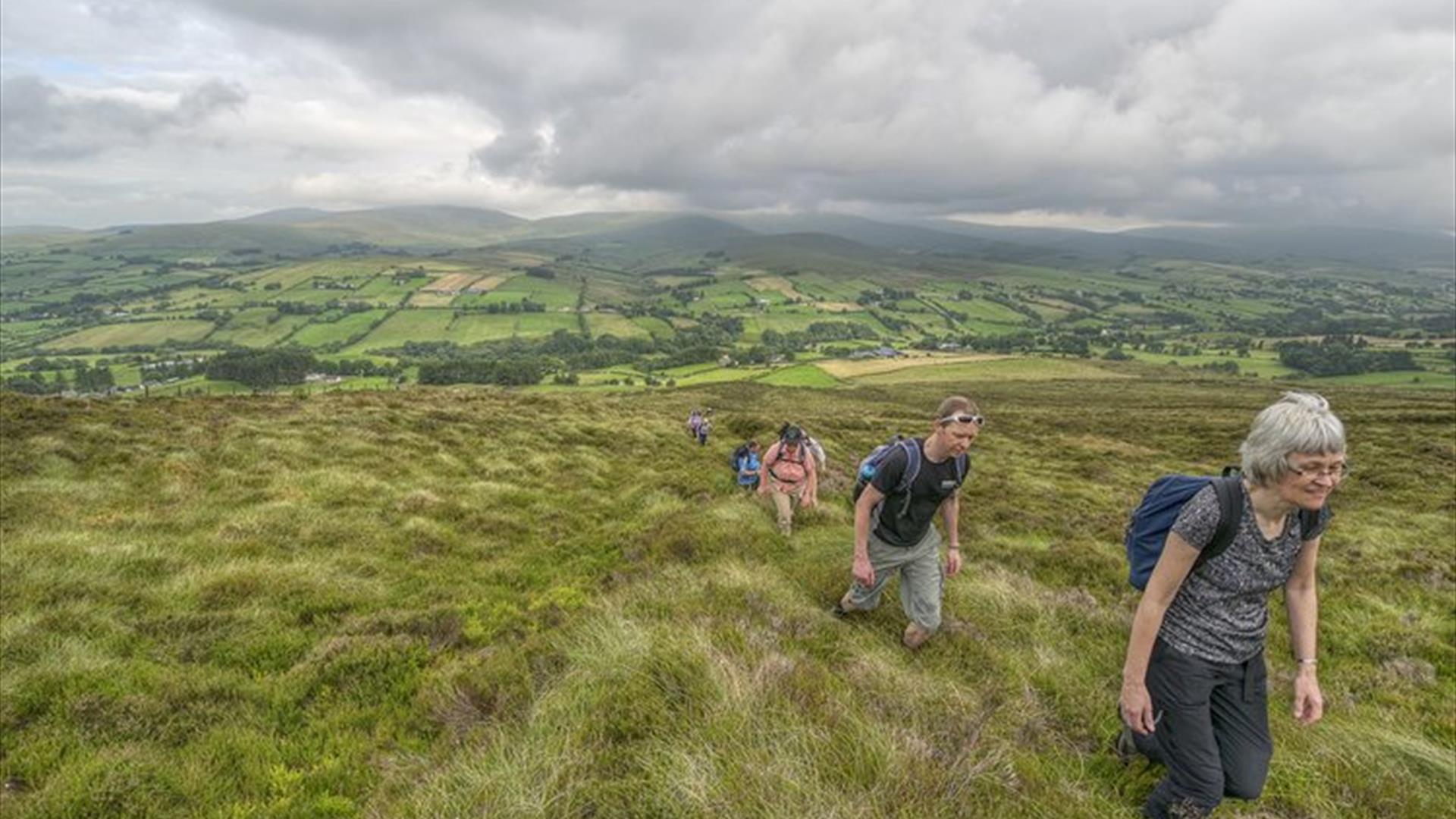 About
SPERRINS AND KILLETER WALKING FESTIVAL IS BACK!
We are delighted to announce that the Sperrins and Killeter Walking Festival is back on Saturday 17th and Sunday 18th September. Its time to get outside and enjoy the natural beauty of the Sperrins regions with a range of walks for all abilities.
Easy: Foraging your path to Health'- Balix Boardwalk and Loop (6km)
This route includes the Balix Board-Walk and is part-trail and part-minor road around the circumference of Balix Hill between the Butterlope and Altishane. Suitable for all ages, it will include input by a local expert on forageable plants at the time of year.