If you're a fan of the hit comedy Derry Girls then you simply have to visit our LegenDerry city!
The rip-roaring comedy set in the 1990s and follows the lives of five teenagers as they navigate their way through their teenage years amidst the backdrop of the Troubles.
Written by Derry girl, Lisa McGee, the first series was broadcast on Channel 4 in January and February 2018. The second series was shown aired in March and April 2019, a third series has also been commissioned.
The show was also aired on Netflix Worldwide and has won numerous awards and was even nominated for a BAFTA!
A lot has changed in Derry since the 1990s, but the people's humour and warm welcome remains the same.
Why not pay us a visit and enjoy exploring some of the iconic scenes in the series.
Dennis's Wee Shop
The shop appears in the series many times. We are first introduced to it when Erin sees David Donnelly in series one. It is later the scene for character Clare Devlin announcing that she's doing a sponsored fast and explains to her friends that one of the people who will benefit from her act of charity is a little biy called Kamal in Ethiopia.
She tells her friends he has to walk 25 miles a day to collect water for his family. When one fo the girls ask how far 25 miles is, Clare says it would be like walking from Derry to Ballybofey in Donegal. Orla then thinks that Kamal actually lives in Ballybofey.
Sadly, Dennis's Wee Shop was demolished in 2021 along with other premises in the area. You can experience the 10p mix-up on the Derry Girls Food Tour!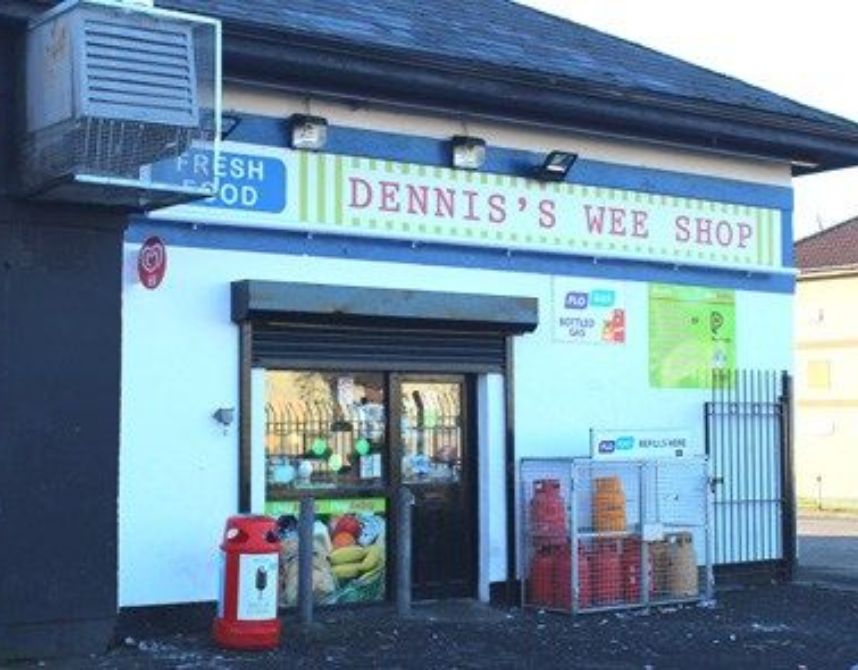 Orchard Row
You may fondly remember the scene when the girls chase after Toto the dog, this took place on Orchard Row, which overlooks the Bogside area of the city. The girls chase the dog all the way into St Columba's Church, Longtower.
Pump Street
Walk up Pump Street and treat yourself to a Cream Horn! The road has become synonymous with the popular TV show after Granda Joe was caught walking up Pump Street with a 'cream horn'.
Why not stop off at Doherty's bakery and pick up a cream horn.
Limewood Street
Limewood Street is used in both series one and two, but in series two it shows people outside celebrating Peace as the Good Friday Agreement is signed.
Free Derry Corner
The Free Derry Corner is an iconic mural for visitors to the city, and is used throughout series one and two in Derry Girls.
Guildhall Square
The Guildhall Square is the setting for President Clinton's visit in the show (and in real life in the 90s).
The Walls
The 400-year-old historic Walls which encompass the old city, feature on the show many times.
Find out more about our Derry Girls screen tours here.