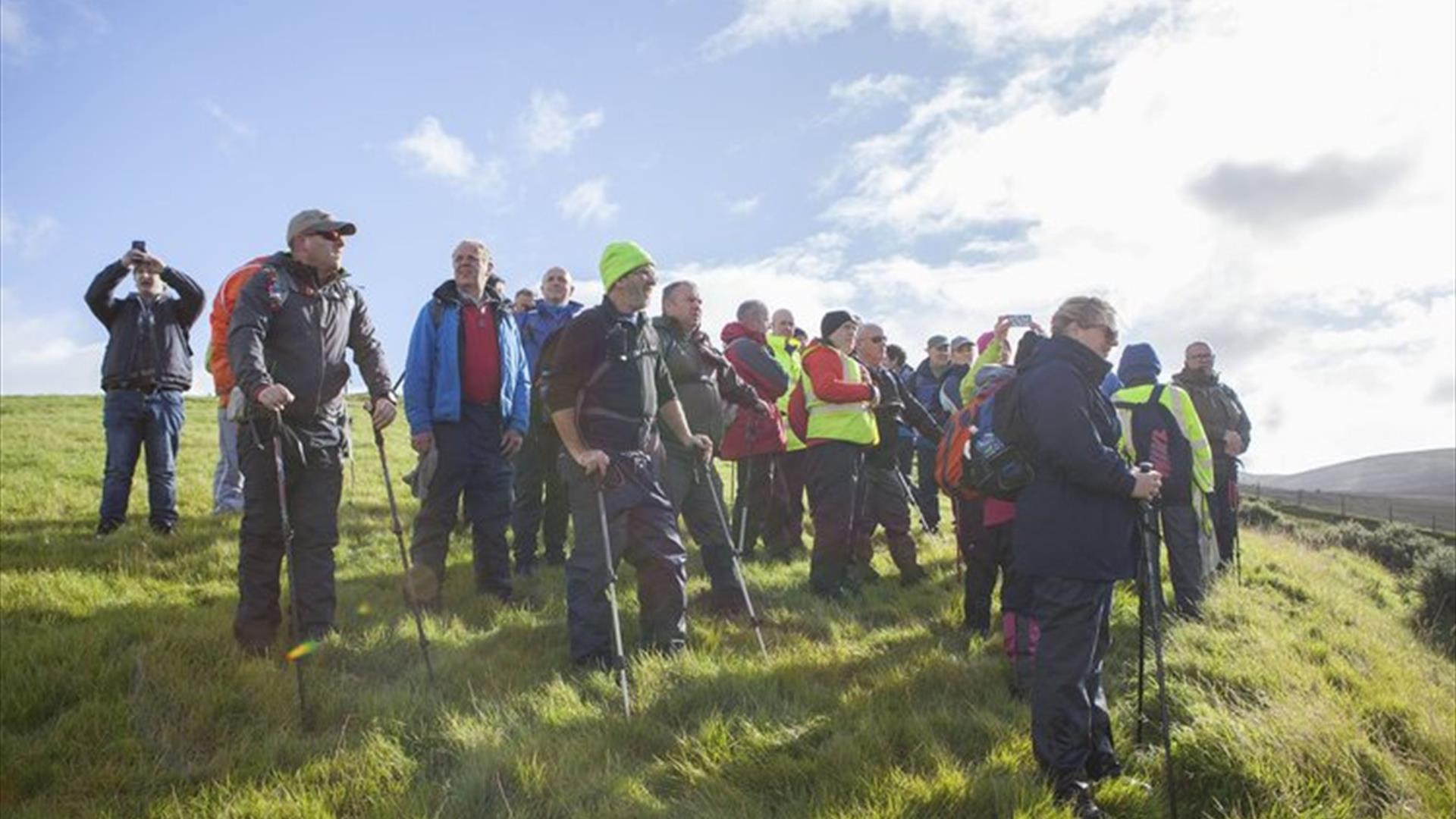 About
The Sperrins and Killeter Walking Festival is back on Saturday 17th and Sunday 18th September. It's time to get outside and enjoy the natural beauty of the Sperrins regions with a range of walks for all abilities.
Moderate: Song of the Salmon- ancestral watercourses' Kelly's Bridge- Derg Lodge to Carry Mouth (8km)
This walk starts on the upper reaches of the River Derg and follows the spawning grounds of the Salmon, a mythic creature in our story-telling. Suitable for fit walkers comfortable with walking on and off track, the walk will finish at the head of the watercourse and include input from a natural heritage guide.