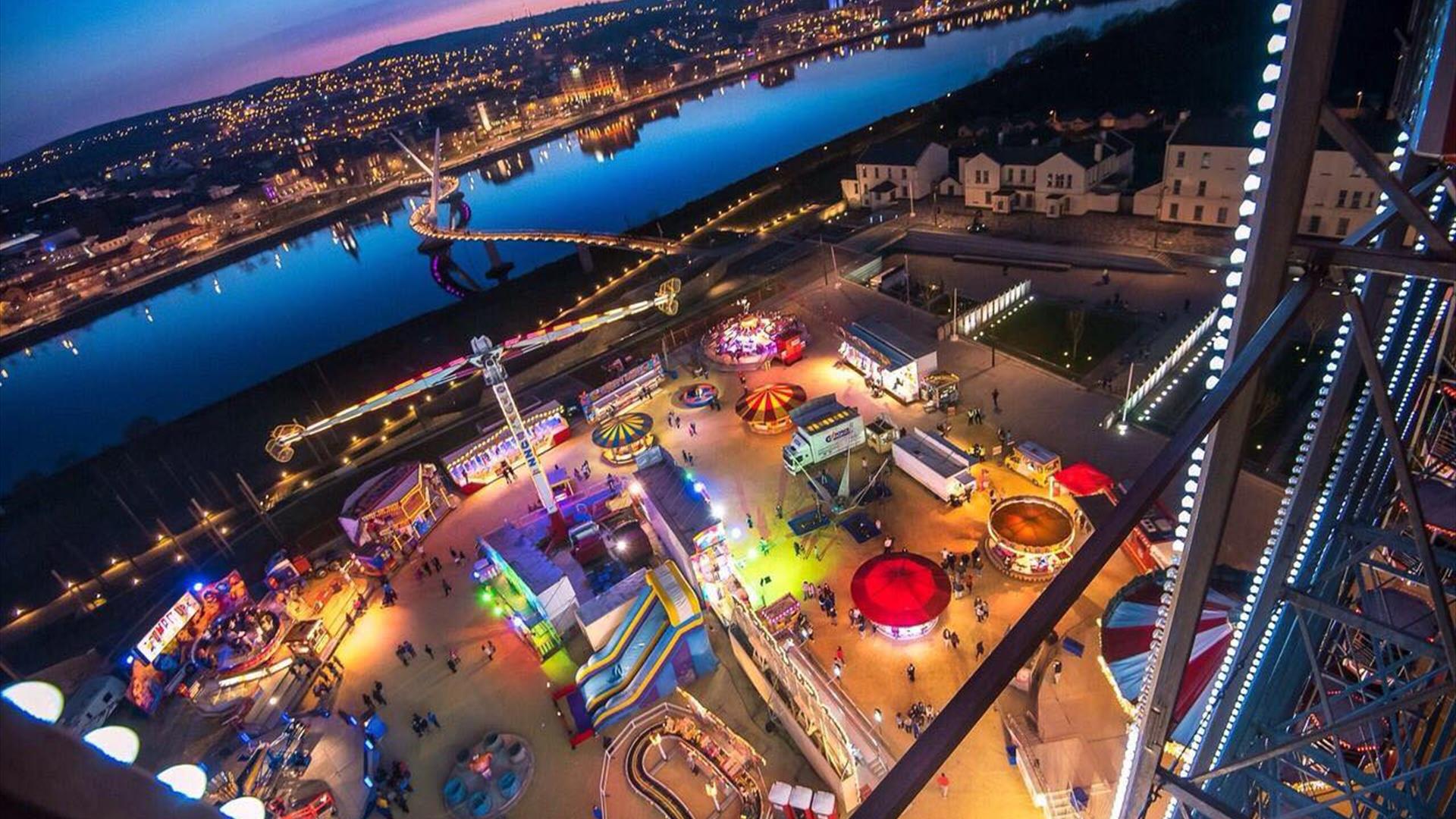 About
Cullen's! A name which everyone around the country, from near and far know as that funfair! Meaning the big one, the one that was here last year, with all those mega rides, you know the ones. The Cullen family started its business with a small selection of swing boats, helter skelter and prize stalls. Over many years later, it has grown from steam driven equipment to the very latest in advanced fairground technology.

Our business has now grown to become a traveling theme park which moves all over Ireland, erecting fairground rides of all sizes to towns and cities across Ireland. This is a huge undertaking and comes with many challenges, but it is with a long history and huge knowledge of this business that the Cullen family has excelled in this sector.
We provide a fun felt experience with a fully-trained staff which is there to take care of you on your visit to our funfair.
People come to the fair on opening night and experience a fun time, but not really seeing all the work which has been put into what they see. It takes over two and a half days to put together a mass of crazy looking metal machines weighing 100,000 tonnes creating an amazing array of funfair rides, all in themselves uniquely different.
We can cater for all occasions, such as private parties, festivals and gala occasions. With everything from one day to ten day events, there is no event too small or too large, no town too far, if you want it we can provide it.
Cullen's are Ireland's number one master showmen!
TripAdvisor