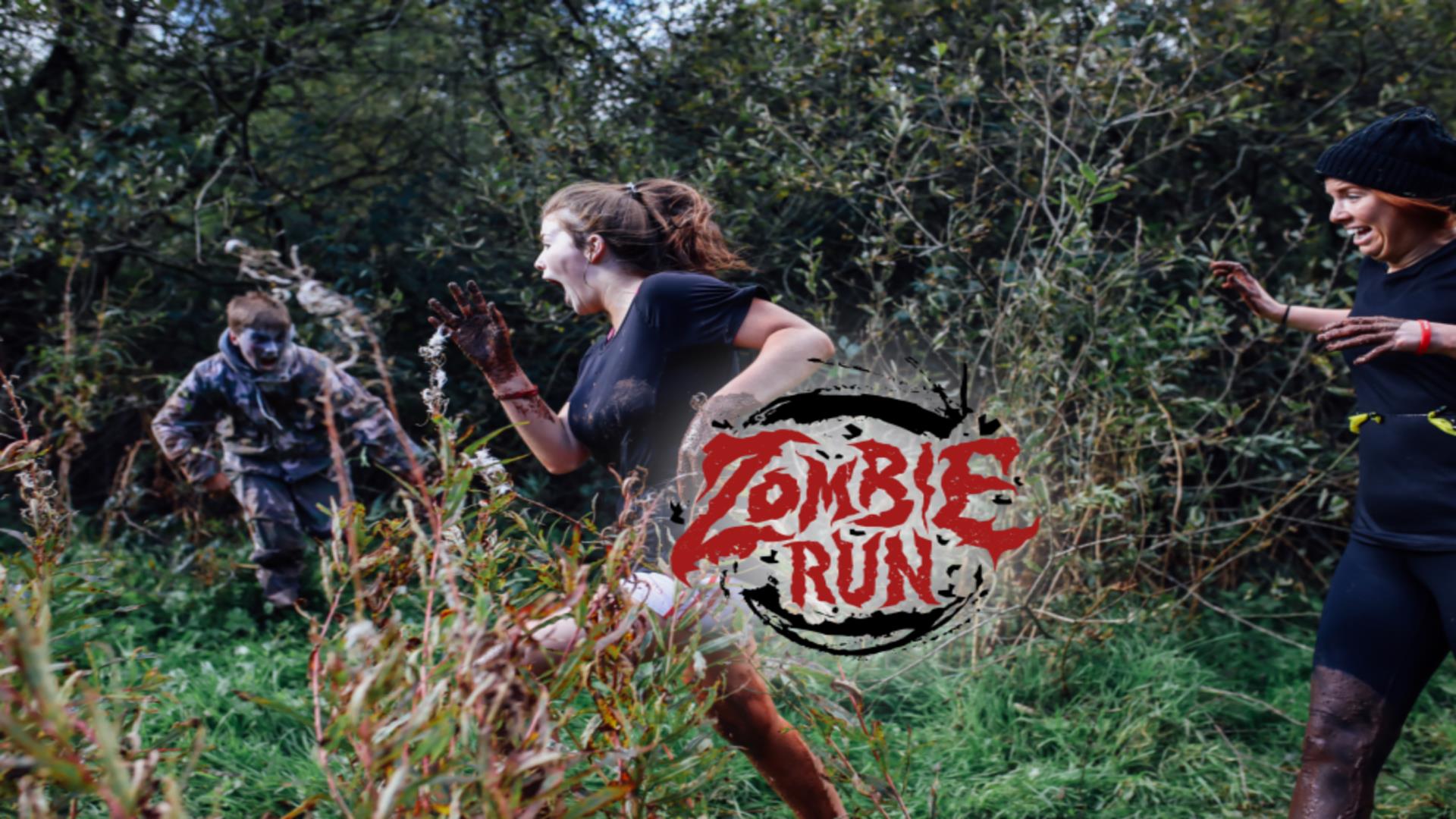 About
RUN FOR YOUR LIVES AT THE JUNGLE NI!
Ireland's original Zombie Run at The Jungle, challenges participants to complete a daring 6K obstacle trail run while being chased by blood-thirsty, running Zombies.
The Zombie Run returns this year and will take place on Sunday 9th October 2022
This year's course will be a challenging 6K obstacle run, complete with various 'infected zones' where you will be faced with the task of evading our life stealing zombies. You will have 3 'lives' in the form of ribbons tied around your waist on a waistband. It will be your goal to try and finish the run, evading the Zombies and keeping your lives in tact. It will also have a disorientating Cornfield Maze to find your way through and lots of painstaking obstacles to conquer such as the Devil's Ditch, Chaos Canal, the slippery Slip N Slide and many more. As usual, we will have few other spooky surprises to make it a little more daunting.
After the Adult races, we have the Kids and Teens Zombie Run with a 2km and 6km zombie chasing course.
It's an obstacle run with a fiendish Halloween twist – think Rampage meets The Walking Dead!

First run at 10am then every 10 minutes after.
Registration. 45 minutes before your allocated race time.
On finishing the run you will receive your medal, snood and a hot lunch.
Fancy dress welcome
KIDS ZOMBIE RUN
£18 – 2KM (6 TO 10 YRS)
TEENS ZOMBIE RUN
£24 – 6KM (11 TO 17 YRS)
Please note: Parents/Guardians are welcome to run along with junior racers at no extra cost. (One adult per child participant – please indicate when booking how many adults are planning on running with the kids/teens. You do not have to run alongside, but if you are please let us know at the time of booking.)
We offer 10% off for groups of 10 or more people. Please call 02886748881 to book a group.