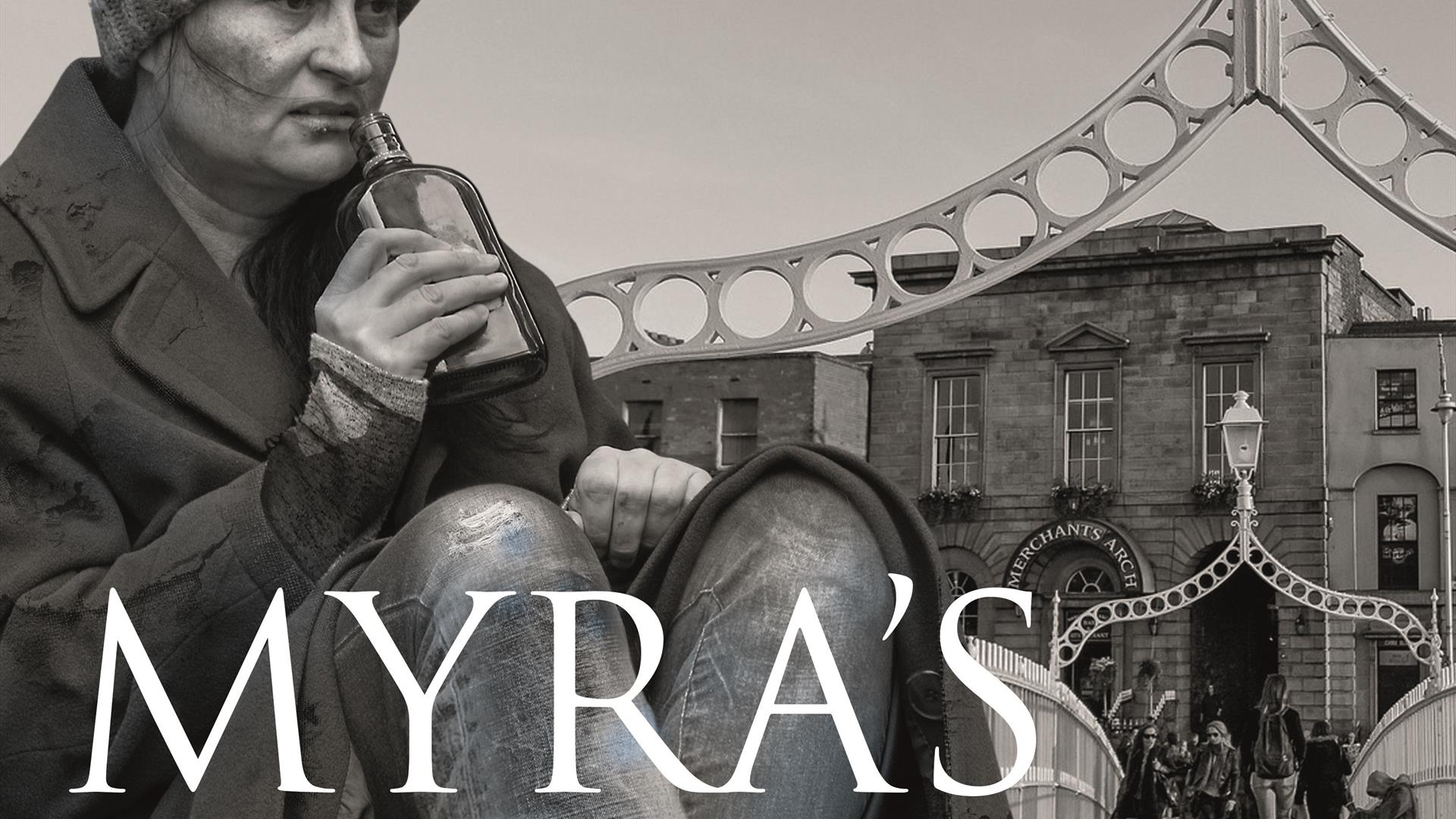 About
Living homeless on the streets of Dublin, middle-aged Myra McLaughlin is a foul-mouthed, feisty, street drinker. She is also immensely funny and self-deprecating. And she takes no prisoners in giving us an hilarious, shocking, and ultimately heart-breaking re-enactment of her fall from grace, from fresh-faced teen bride with all to live for, to her pitiful condition of today.
Along the rollercoaster journey Myra takes us on, we experience Dublin working class life and death at its maddest, funniest and cruellest. And we meet an amazing bunch of Dublin characters who have coloured Myra's life. Including Bob Dylan fan, Tommy … habitual scrounger Tina the Tap … heavy smoker Big Bridie and her husband Jimmy the Tadpole … innocent little Norris the Gnome … and cross-eyed Matilda and her partner, Christy, Dublin's hairiest man.
You'll split your sides laughing with Myra. You'll break your heart crying with Myra. What you will never do … is forget her.
"Five stars are not enough to do it justice! Hosannas are
what Hewitt-Twamley and Derry playwright Brian Foster
deserve for this soul-searing drama about those we pass
by every day." ***** Scottish Daily Mail.