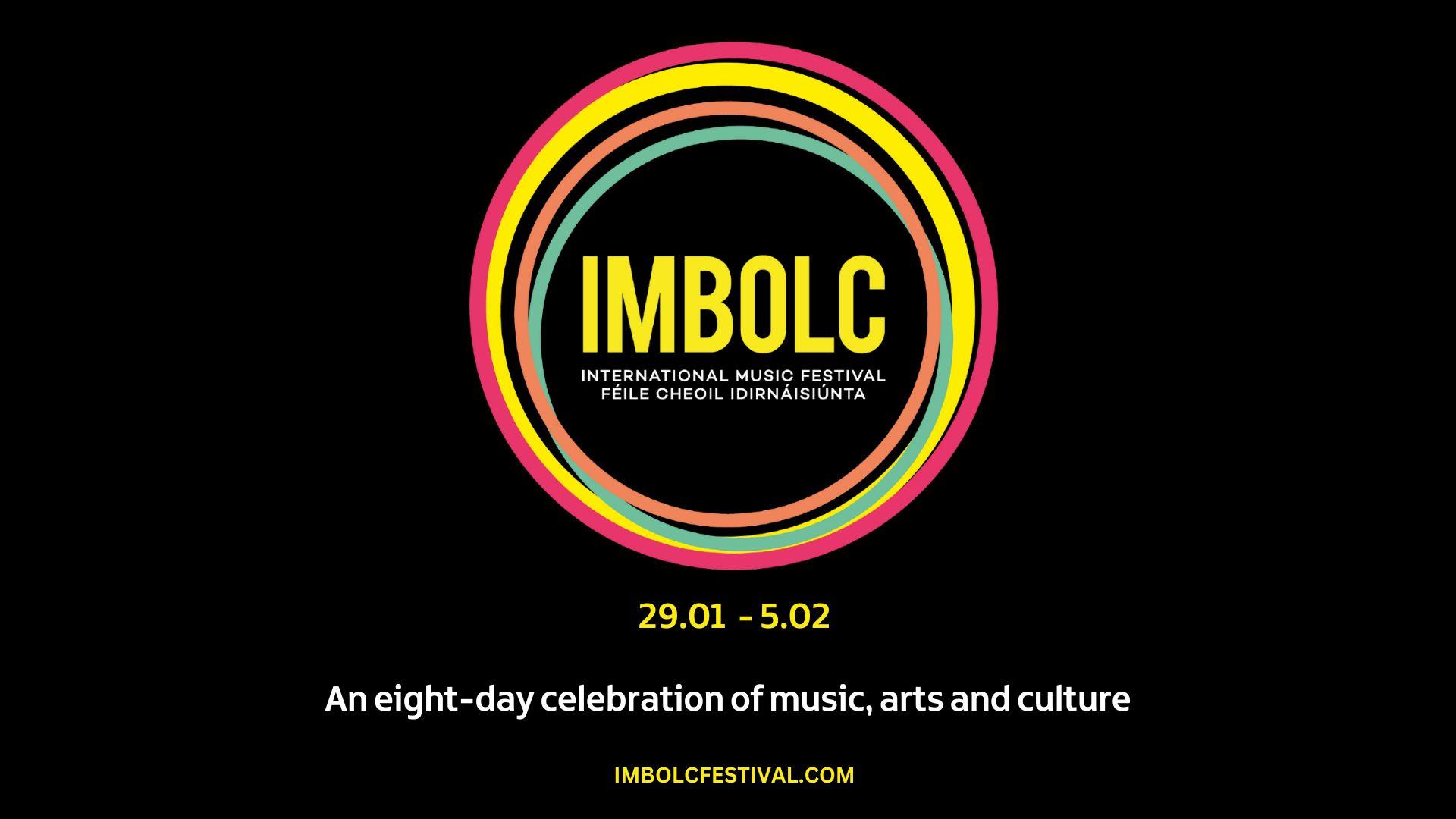 About
IMBOLC International Music Festival is one of the highlights of the North West cultural calendar and one of Ireland's music festivals. The festival is renowned for not only presenting performances in a great atmosphere by world class artists but in championing up-and-coming talent in a range of genres. Its inclusive vibe celebrates tradition in all its many forms, including the rich diversity of folk acts from grassroots to cutting edge.
The festival continues to build on its success in creating an inclusive music community which embraces variety and supports access to music-making to as wide a range of people as possible, promoting the enjoyment of music to children, young people and families as well as specially devised music events for people with special needs.
The festival prides itself on the delivery of bespoke music commissions, in collaboration with a wide range of talented composers. This development of new work enables audiences to discover and experience new music and young musicians to explore their music creativity.
All in all, IMBOLC International Music Festival offers a first class music and cultural experience.
IMBOLC International Music Festival is generously supported by the Arts Council of Northern Ireland and Derry City and Strabane District Council.
You will find the upcoming events listed below.
BEART BUNTING
Beart Bunting (Bunting's Gift) follows three pairs of traditional musicians and a classical brass band as they select and perform military and traditional music collected by Edward Bunting in the early part of the 18th century. This unique combination of traditional and brass musicians will perform on the night alongside selected material from the documentary itself. The performance will be followed by a Q&A session with musicians and members of the documentary team.
Date: 29th Jan 2023
Time: 19:30
Location: An Croí, Cultúrlann Uí Chanáin
Price: £8
FERN MADDIE // LAYTHA
Fern Maddie is a multi-instrumentalist, singer-songwriter, and experimental folk artist based in Central Vermont (N'Dakinna). Her debut EP, North Branch River, was named one of the 10 best Vermont records of 2020 by Seven Days.
Date: 30th Jan 2023
Time: 19:30
Location: An Croí, Cultúrlann Uí Chanáin
Price: £10
LUNCHBOX SESSIONS
The Irish tradition of spontaneous, unplugged traditional music sessions is the backbone of the festival, ensuring that even the most casual visitors will be immersed in a unique cultural tradition throughout the festival.
Date: 30th Jan 2023 - 3rd Feb 2023
Time: 1-2pm
Location: Bácús, Cultúrlann Uí Chanáin, 37 Great James' Street, BT48 7DF
Price: Free
RUTH MCGINLEY: AURA
Ruth McGinley's latest release – 'Aura' – is a collaboration with renowned composer Neil Martin. 'Aura' celebrates the glorious traditional airs of Ireland. The melodies are united by both their exquisite beauty and their unmistakable Irishness.
Date: 31st Jan 2023
Time: 19:30
Location: An Croí, Cultúrlann Uí Chanáin
Price: £10
MAGGIE PICKIE AND THE OLD DONEGAL DANCES
Country House dances were an important source of entertainment in years gone by and an essential part of rural social life, where people made their own entertainment, with musicians playing, not just to a listening audience, but specifically for dancers.
This delightful event presents the dances that have enriched and sustained the lives of the people of Donegal and the wider North West Region for the past two hundred years.
Date: 31st Jan 2023
Location: Cultúrlann Uí Chanáin, 37 Great James' Street, Derry, BT48 7DF
Price: £5 + bf
MARK PATTERSON SHOW ON LÁ FHÉILE BRÍDE
Join Mark Patterson live from the Cultúrlann for an afternoon of chat, music and culture on Lá Fhéile Bríde, a special IMBOLC Festival celebration. Exploring Brigid the pre-Christian Goddess and Christian Saint, with an emphasis on the traditions associated with Brigid and her relevance through myth, folklore, customs and discussion on her roots and feminist legacy.
Date: 1st Feb 2023
Time: 13:30 - 15:00
Location: An Croí, Cultúrlann Uí Chanáin
IMBOLC UNSIGNED
IMBOLC Unsigned provides a platform for young and up-and-coming musical talent to help them reach a wider audience, supporting them in their performing careers and enhancing their development as artists.
TRAMP is an up-and-coming pop/indie punk band from the North West of Ireland. Influenced by bands such as The Cranberries and The Pixies, their unique Donegal-accented sound features on their successful debut single; 'Frankenstein'. They have supported names such as The Undertones, General Fiasco, Cherym & TOUTS over the last 12 months, as well as selling out in some of their debut England tour shows.
Fake Friends are a four piece Indie-Pop band from Derry. They formed in September 2018 whilst music students at North West Regional College (NWRC). In 2021 they won the Clash of the New Breeds Band competition in Belfast. The band consists of Neasa Brady (vocals), Matthew Lynch (guitar), Éadaoin O'Kane (bass) and Oliver Moore (drums).
Emily McCormick is a soulful R&B influenced singer-songwriter based in Derry. Previously releasing music under the moniker of Bairie, her beautifully crafted songs have seen her selected as Moving on Music's emerging artist of 2020. Firmly establishing herself as a stellar songwriter, McCormick also spent time honing her live performance playing on line ups with artists such as Rhys Lewis, Duke Special, ROE, Reevah.
Date: 1st Feb 2023
Time: 19:30
Location: An Croí, Cultúrlann Uí Chanáin
Price: £5
Ó BHÉAL GO BÉAL
An Chéad Ghlúin Eile are sisters Étain and Máire Ní Churraíin from Rath Cairn. Steeped in family history of music and singing, they have received numerous awards and scholarships, and have performed extensively in Ireland and Europe, and appeared on television and radio. They were crowned Ireland's most talented family on TG4s 'Realta agus Gaota'.
Rose Connolly is a composer, performer and multi-instrumentalist, from County Fermanagh. Her body of work includes ensemble, large-scale and small-scale works, solo pieces, electronic solo/ensemble pieces and short film/multimedia works also. Her unique sound is an idiosyncratic combination of modernist and contemporary music with inflections of Irish traditional music, folk and Jazz. Rose maintains a busy performance schedule in Ireland, performing with an array of professional musicians in both Jazz, traditional and classical contexts.
Cathal Ó Curraín and Marty Barry come from families deeply rooted in the song tradition and can trace their musical lineage back to the 1800s. Their interests in music come from songs and stories they collected. Cathal, from his aunts Caitlín and Bríd Joe Jack, and Marty through his great-grandmother, renowned singer Margaret Barry.
Date: 2nd Feb 2023
Time: 19:30
Location: An Croí, Cultúrlann Uí Chanáin
Price: £10