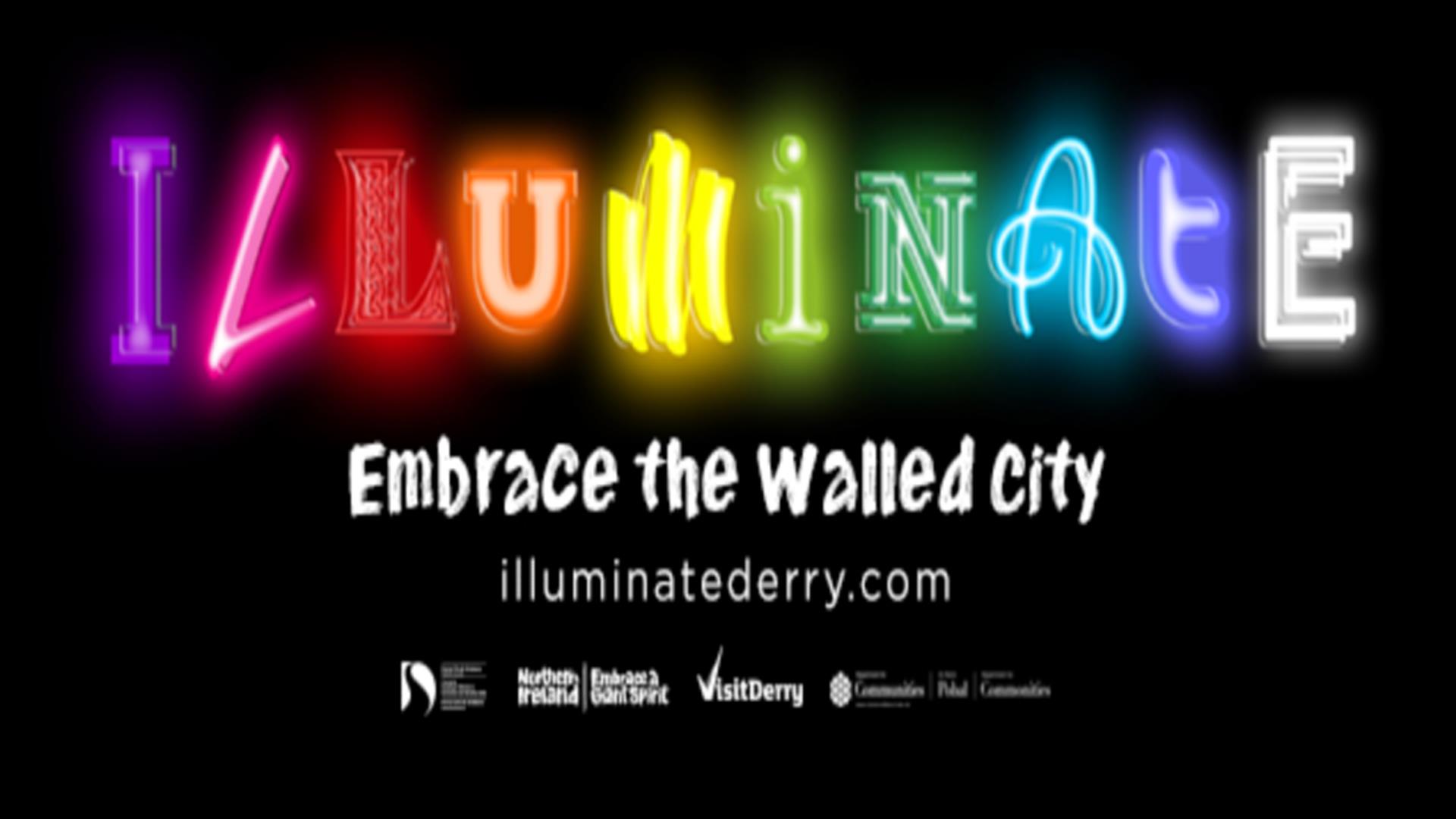 About
Derry's city centre will come to life with light installations and performances across multiple sites, as part of a new exciting live illumination experience planned for February 2022.
Illuminate will run from 6pm - 9pm over two weekends, on 17th – 20th and 24th – 27th February featuring a series of live illumination experiences that will transform some of our iconic buildings into spectacular pieces of art.
Using outdoor projection, sound and animation, Illuminate will tell some of the city's history through digital animation and innovative design. It will deliver an immersive experience that will be engaging, stimulating and totally unique to Northern Ireland.
Visitors can embrace the walled city by following an Illuminated Trail of Light featuring displays from local artists, businesses and organisations that will re-imagine public spaces across the city, showcasing the regions diverse arts and cultural offering.
Music A programme of music embracing the theme of light will also accompany the festival through a series of intimate gigs programmed by Music Capital, with confirmed artists such as Kila, Neil Cowley and The Henry Girls. Ticket details coming soon..
Funded by Tourism Northern Ireland, Illuminate will add some much needed vibrancy to the city's night time economy.
Embrace the Walled City this February!
For accommodation and destination information see Visit Derry