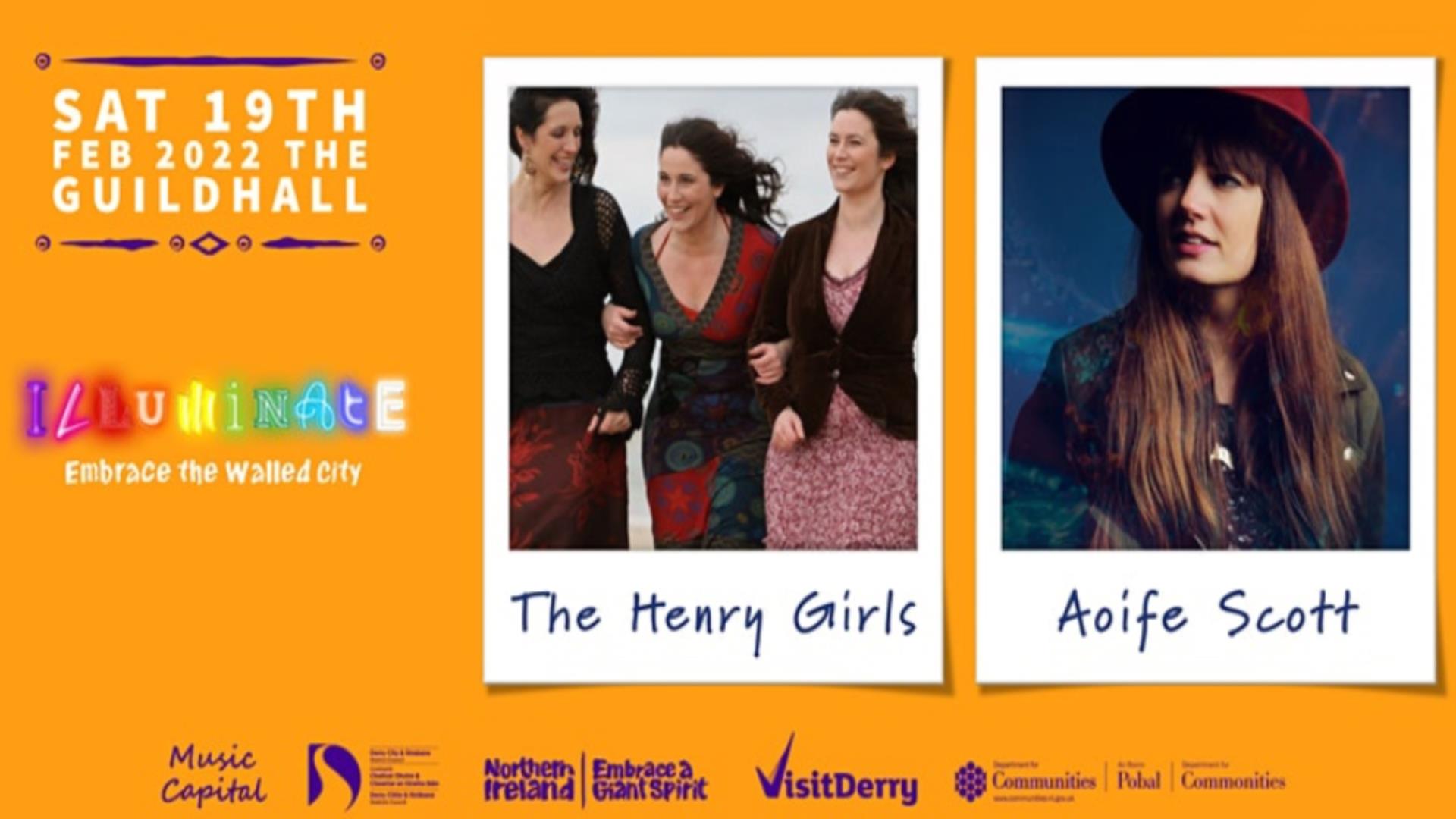 About
Illuminate Festival and Music Capital present The Henry Girls & Aoife Scott
The Henry Girls... The Boswell Sisters Tribute Show.
Having performed this show at the Galway Arts Festival, Cork Jazz Festival, Derry Jazz Festival, and Earagail Arts Festival this ten-piece ensemble includes a brass and reed section, drums, double bass, guitar, piano and of course close three-part harmonies. Expect to hear popular songs from the 1920's & 1930's (Heebie Jeebies, St. Louis Blues, Mood Indigo) as well as some rarities. The Boswell Sisters were a vocal jazz trio who broke boundaries with their intricate harmonies and rhythmic experimentation. They got the nickname 'syncopating harmonists from New Orleans' and made music that was steeped in jazz, blues, dixieland, ragtime and gospel. They moved to New York in 1931 and made recordings for Brunswick Records with the top jazz musicians around at the time including Jimmy & Tommy Dorsey, Benny Goodman, Glenn Miller, Eddie Lang (guitar), Bunny Berrigan, Manny Klein (trumpet), Stan King (drums).
Aoife Scott... is an award winning folk singer and songwriter based in Dublin, Ireland. Born into the legendary 'Black Family', (she is the daughter of Ireland's renowned singer Francis Black and niece of Ireland's most acclaimed female vocalist Mary Black), Aiofe is steeped in Irish song and folk singing heritage.
Aoife has a unique sound. Her music has a broad creative scope but is largely influenced by her own roots in folk and traditional Irish music. Following her highly celebrated debut album, Carry The Day, which was triumphantly launched at Temple Bar Tradfest in 2016 to rapturous acclaim, Aoife Scott released her much anticipated second album "HomeBird" in January at the Button Factory at Temple Bar Trad Festival 2020.
Produced by 12 time Grammy Award winner, banjo and guitar virtuoso Ron Block (Alison Krauss & Union Station, & 'Oh Brother Where art thou), her second album is in many ways a turning point in her musical legacy. Recorded in Nashville and Dublin, "HomeBird" is an impressive collaboration featuring the best of Irish folk musicians and Grammy award winning Bluegrass musicians Sierra Hull, Stuart Duncan and producer Ron Block.