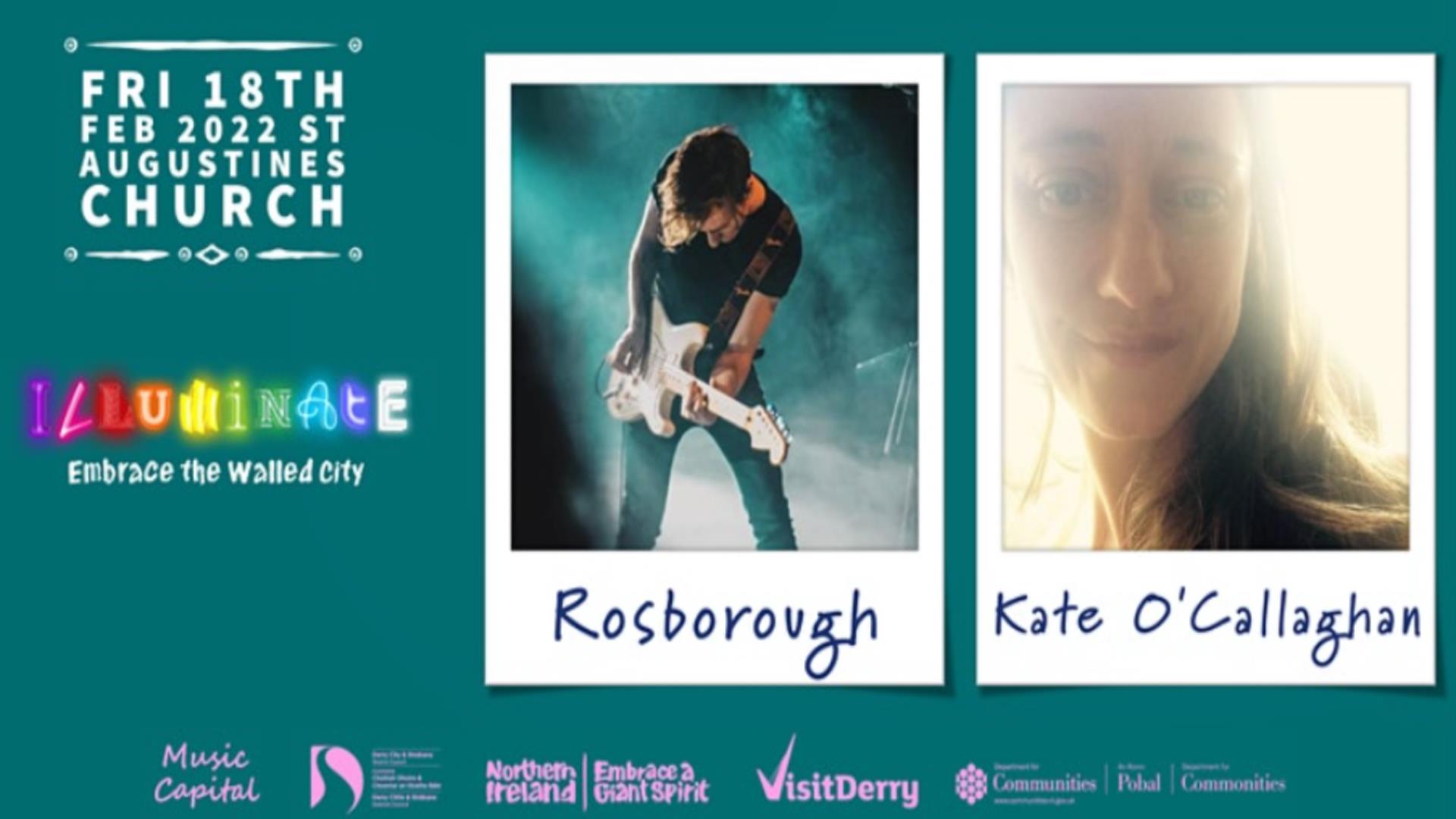 About
Illuminate Festival and Music Capital presents Glen Rosborough & Kate O'Callaghan
Glen Rosborough & Kate O'Callaghan
Glen Rosborough... In a city steeped in music and performance he grew up in a household full of records that became his influences.
"I started my musical life from a very early age, teaching myself guitar at the age of ten and writing songs from the year after. Growing up in a musical household, with childhood heroes such as Tom Waits, Kate Bush and Peter Gabriel, becoming a musician was not a destined path but as realistic a career as becoming a lawyer, plumber or doctor. My parents made sure of that." -
Kate O'Callaghan... A singer/songwriter and musician based in Co. Donegal, Ireland, Kate has collaborated with various artists/groups, including Boston based roots collective Session Americana, singer/songwriters Finbarr Doherty (Irl), Jennifer Kimball (US), The Henry Girls (Irl), Duke Special (N.Irl), Mark Black (Irl) and the Inishowen Gospel Choir (Irl).