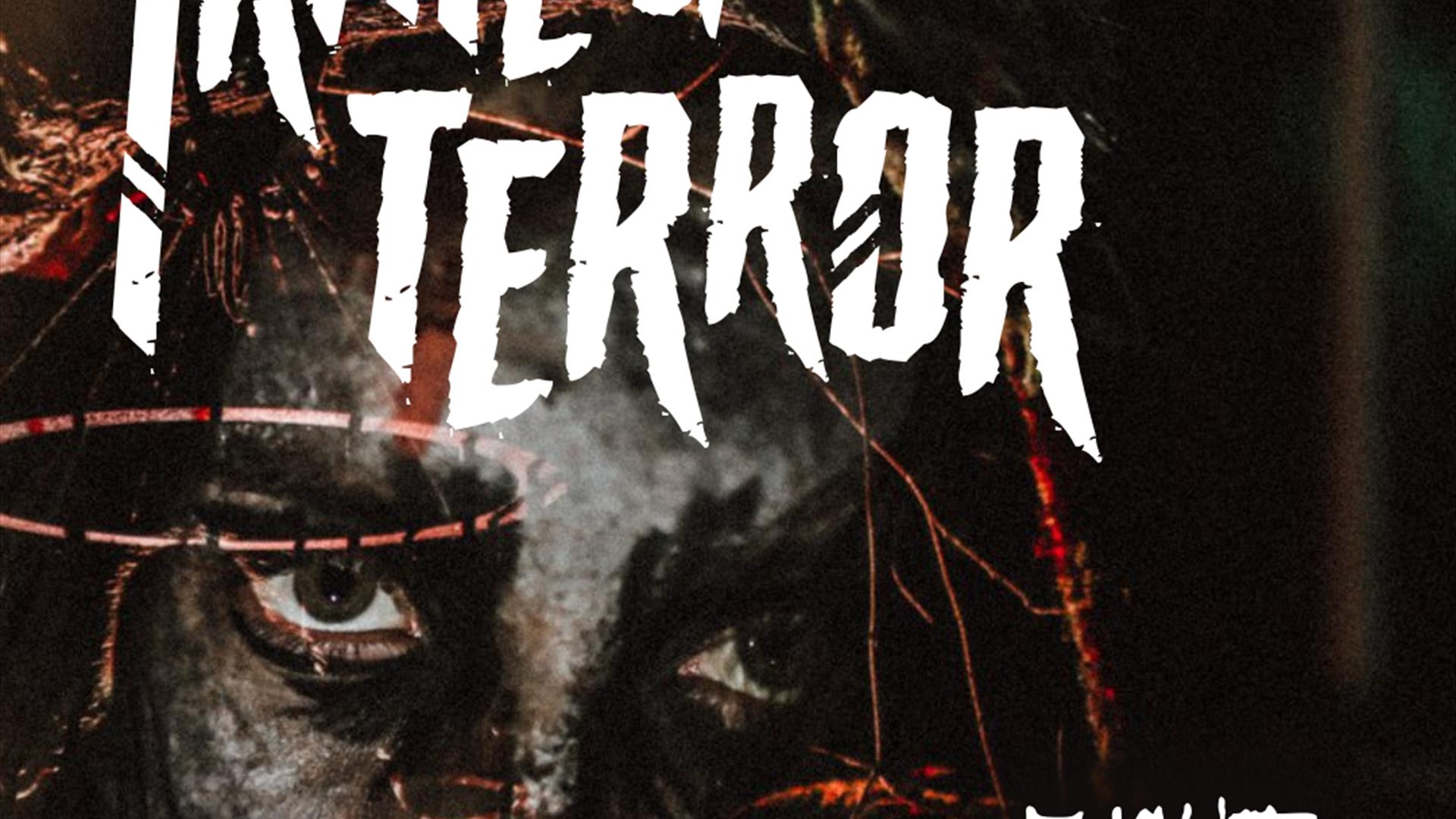 About
The Trail of Terror spearheads this year's Fright Night (2021).
Enter the real life horror movie spun in the depths of the ancient and haunted woodlands by a cast of nefarious and sordid creatures, telling tall tales to startle, bamboozle and scare even the most robust horror fans. Loaded with elements from our previous Scare Attractions from seasons gone by, this MEGA attraction will provoke fear in all manner of ways. You will meet a range of unsettling characters along the way, with no telling where the next scare will come from. Keep your wits about you, there's trouble lurking in the strangest of places.
Armed with special effects, embedded sound and enhanced lighting throughout the journey, this immersive and terrifying event will provide all the adrenaline spiking stimulation you need this Halloween.
FEAR FACTOR – 4/5
HOW IT WORKS
The Fright Night 2.0 Trail of Terror tickets should be purchased online through our website. There will be a limited number of Trail of Terror tickets available each night.
You will pick a time slot at the time of booking; this will be your actual start time for the Trail of Terror, please allow time to park and make your way to The Fright Night 2.0 Trail of Terror entrance (10/15 minutes). The Fright Night 2.0 Trail of Terror will operate on a time slot basis; it is your responsibility to make sure you are on time.
Owing to the intense nature of the event, Fright Night at The Jungle is strictly for over 12's only. All under 16's must be accompanied by a responsible Adult over 18. Fright Night at The Jungle is an immersive, spine-tingling Halloween adventure and definitely not for the feint-hearted!