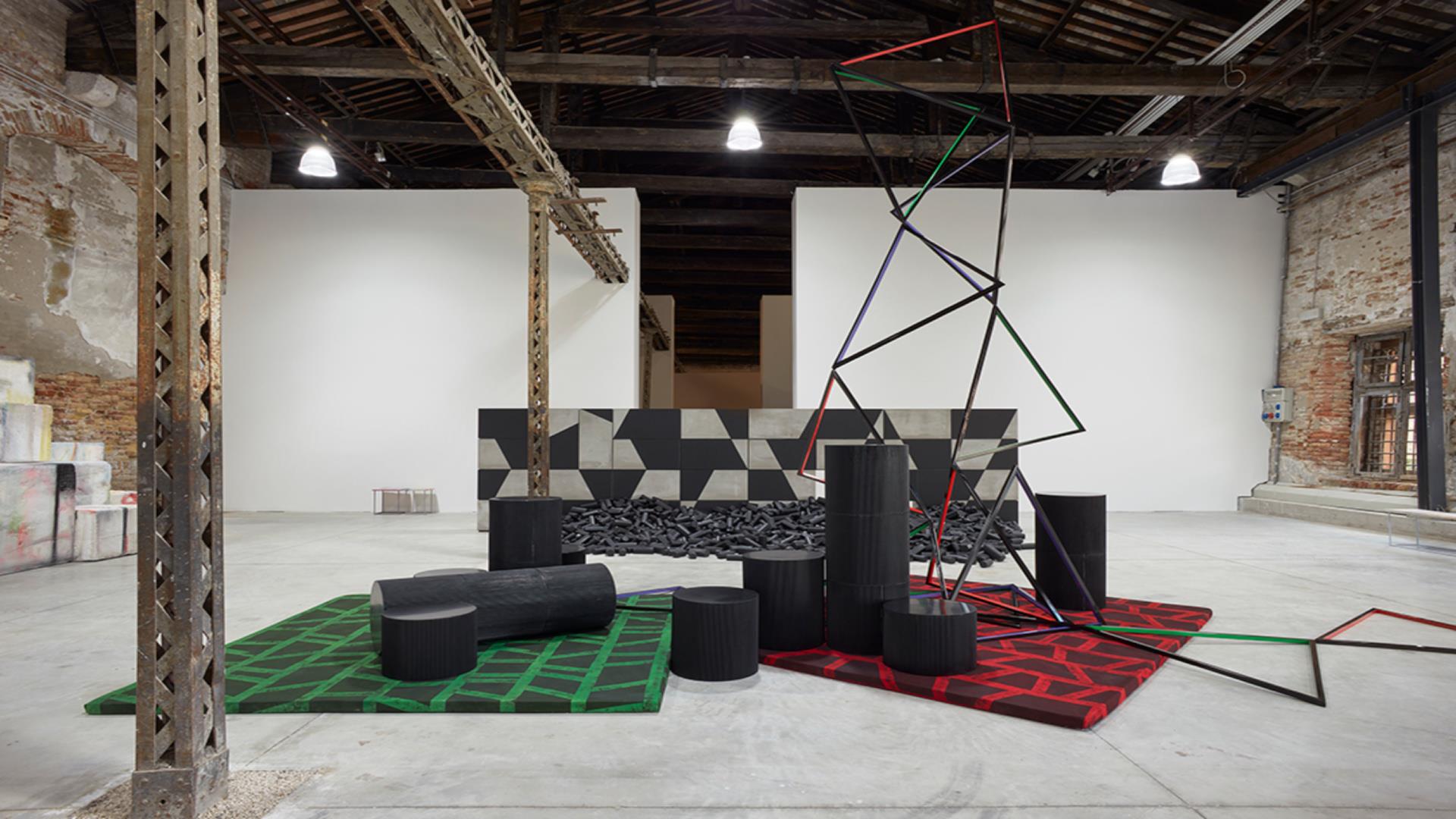 About
The exhibition is part of the Ireland at Venice 2019 National Tour. The Shrinking Universe was the national representation of Ireland at the 58th International Art Exhibition of La Biennale di Venezia 2019, curated by Mary Cremin.
One of the leading sculptors of her generation, Eva Rothschild's practice demonstrates a great awareness of the modernist tradition while maintaining its own distinctive sculptural language. Her works also engage with objects from the surrounding urban environment that she lives and works in, and the eternal forms of geometry and classicism. Her sense of materials, scale, monumentality, colour and line reflect a refined aesthetic sensibility that redeploys and subverts familiar sculptural formats.
Rothschild's works are dynamically active, unapologetically monumental and bold. Expanding on the artistic lexicon of process, form, scale and materiality, Rothschild creates her own unique sculptural language. The Shrinking Universe is an invitation to look, to be attentive to your surroundings and most of all to be present with the work.