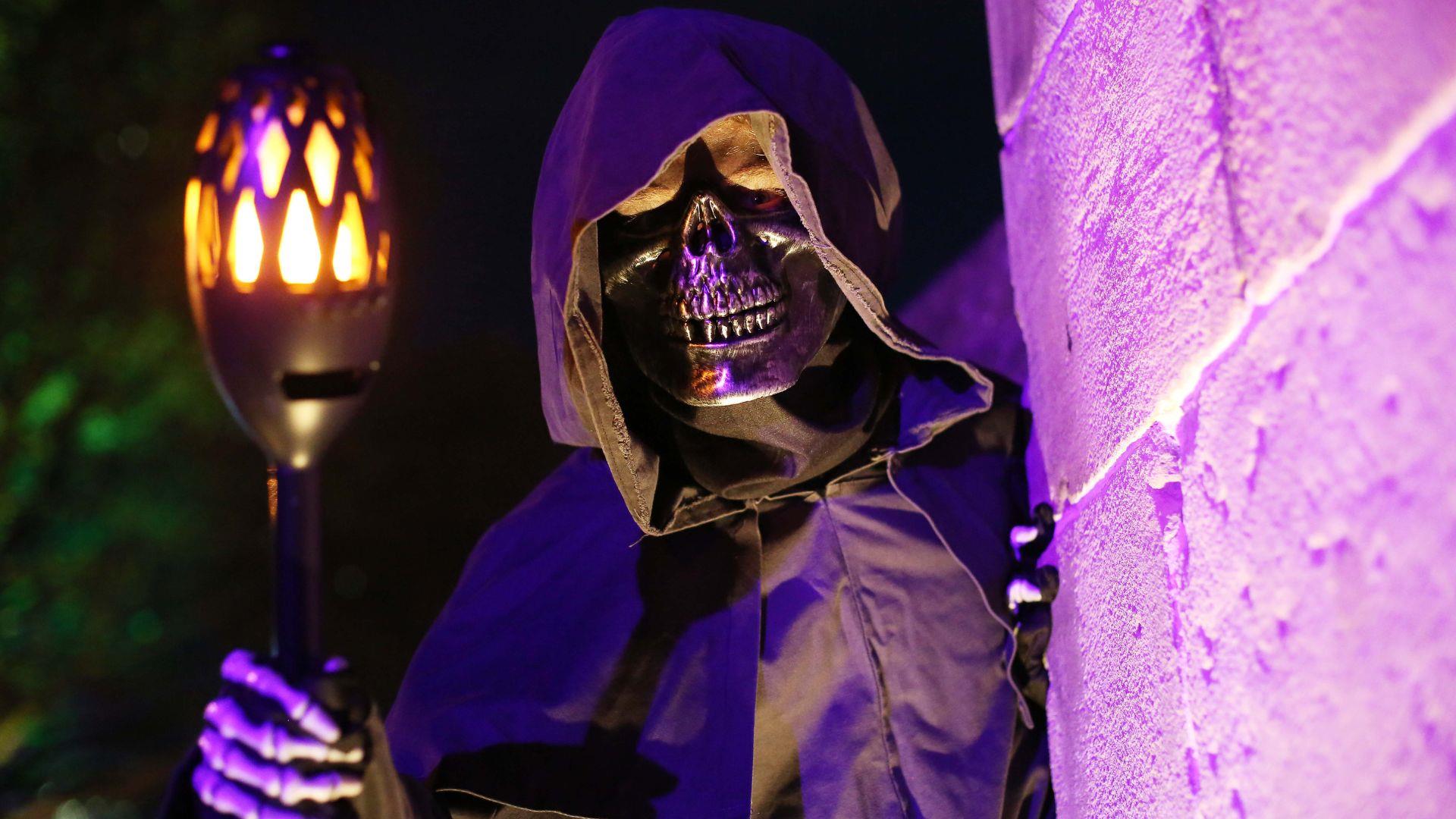 About
Derry Halloween 2022 will unfold across the city, stretching to Donegal and Strabane.
The history of Derry will pour out from the city's iconic buildings unveiling the myths and mischief of Samhain and introducing you to some of our favourite characters from beyond the veil.

The City of Bones
If only the Walls could talk, what would they say?
Prepare yourself as you follow the trail within the City of Bones. With mesmerizing projections, installations, and guises to chill even the coldest of hearts, which depict the history of the city and our very own Walter de Burgh. The lingering spirit of this starved knight will be welcomed by locals and visitors, as they embrace Samhain.

The Forest of Shadows
Where the veil between this world and the next is thinnest, tread carefully through this corridor of light. Drifting along the banks of the Foyle, nothing is what it seems as you enter the other realm. Welcoming you with dancing flames and hypnotic, mesmerising displays, luring you into the depths of the forest. Beware of disorientating paths lined with shape-shifting creatures and shadows as the forest comes to life